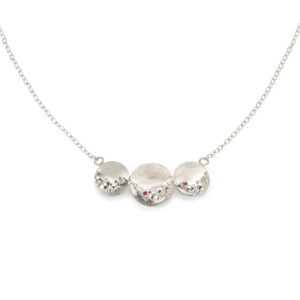 Handmade Necklaces
My handmade necklaces from all my collections in one place.
Choose from the delicate BoulBoulle Collection made with delicate beads of precious metals in two-tone finishes or statement necklaces from the Decorio and Skins Collection. Whatever your desire for a handmade necklace, you can find it here.
Check out my matching rings and earrings to create a full set. I also take commissions for custom designed jewellery, so if there's something you like the look of but want to change a detail, just ask! I always aim to work closely with you to create your dream piece of jewellery. Get in touch and tell me your ideas.