What my customers said about me
Here are just a few of my customer reviews. If you have already purchased a piece of precious jewellery from me and want to give me your feedback, please do get in touch via email.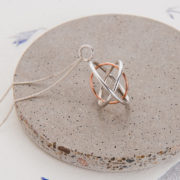 "I asked Judith to design a necklace for my friend's birthday and I had only some vague idea of the design. She picked up on that very easy and made a beautiful necklace, which was better than I had imagined it to be! I was really happy."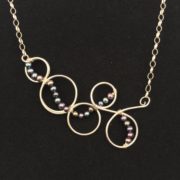 "I commissioned a necklace from Judith for my sister's birthday. It was beautifully made, completely unique, and it totally made her day."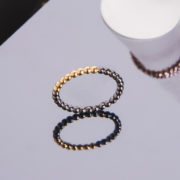 "I recently purchased Judith's beaded ring, gold with black rhodium plating and it's beautiful! She took my colour combination and preferred bead size and I now have a gorgeous bespoke piece of jewellery. Thank you Judith xxx"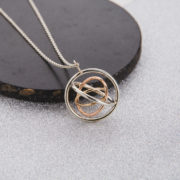 "My wife was absolutely surprised and loves the necklace. It's exactly her style, especially the length. Everybody asks where I got the necklace from."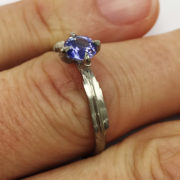 "I was so happy when I collected the ring, everything was perfect. Thanks so much Judith for creating something unique and special for my future wife."
"The detail on the talon and feather is amazing and everyone has been complimenting the ring when they see it. Judith did an lovely job in creating a ring that is so wonderfully unique and special, and it is one that I will always treasure!"
Rachel, the bride to be
"Judith has created me an amazing family pendant. She was excellent to work with. As I couldn't decide which metals I wanted the rings in for my pendant so she helped by sending me photos of different options to help with my decision. Once I ordered she made the pendant so quickly as I wanted it for my upcoming birthday and wedding. I am so pleased with the result and the whole process has been a fantastic experience. I can't wait to order more of Judith's fabulous jewellery."
Want to stay up to date with current shows, special offers and events?
Subscribe to my newsletter here!